Issue
When filing FX slips, T4, T5, and T5013, a transmission occurs with CRA.
A transmission number is required, though CRA states that such a number is not needed. Despite the fact that the transmission number is not necessary when filing slips, EFILE specifications does not allow for this field to be left blank.
Resolution
When submitting the slip, the code MM000000 (MM + 6 zeroes) must be entered on ProFile in lieu of the transmitter number.
1. Open ProFile
2. Select the "Options" option from the "EFILE" drop-down menu in the top toolbar.
The "Options" window displays
3. Select "T3/FX" from the left-side menu.
4. Select "Transmitter" under the "T3/FX" section.
5. Enter all necessary information in the form.
6. Enter the value "MM000000"  in the "Transmitter Number" field: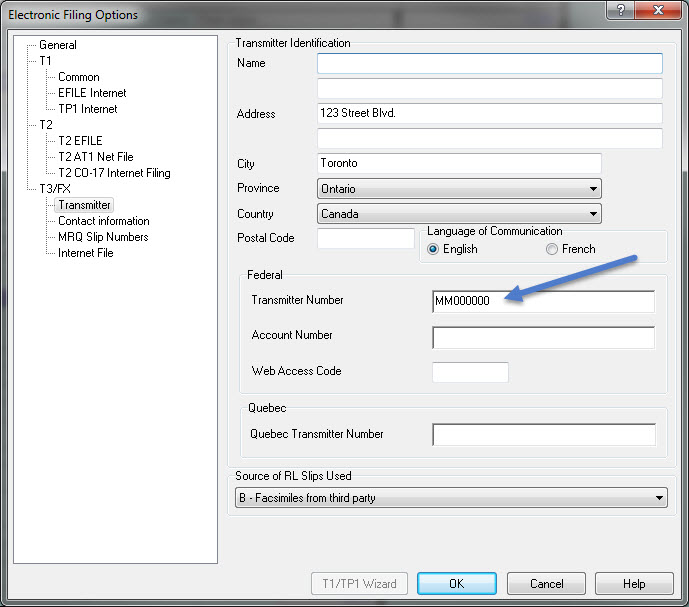 Click "OK".
Get in touch with other Accountants

Follow us on Twitter and Like us on Facebook