ProFile licenses have to be deactivated in order to be moved. In the event of a computer being replaced, the license must be deleted from the existing machine before being entered in the new computer.
1. Open ProFile.
2. Select the Manage Licenses option from the Help drop-down menu in the top toolbar. The ProFile License Activation window displays: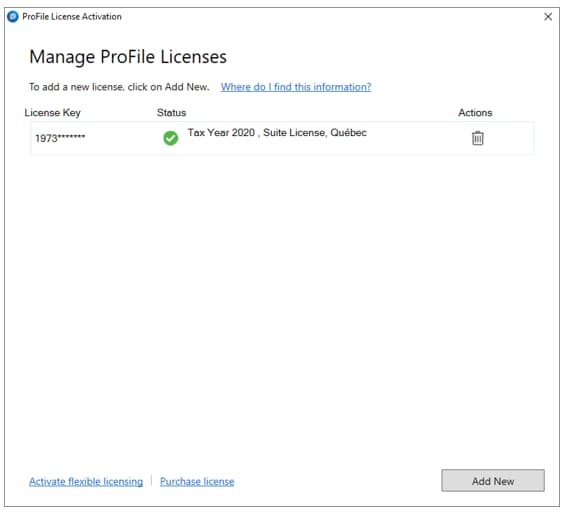 3. Identify the license to be deactivated.
4. Click the delete icon

under the Actions column. The license deactivates.
Note: Uninstalling ProFile will not automatically deactivate the product.