Data Locking is a feature that is used to automatically lock a return to prevent any changes from being made, after the return's status is changed.
Access the Module through the Options menu
Go to the Options menu and choose Module, then click the Data Locking tab.
This window will give the option to select status for both Client and EFILE. After selecting one or more, click OK.
As with other features in under the Module options, Data Locking needs to be set up in each module and year it will be used in.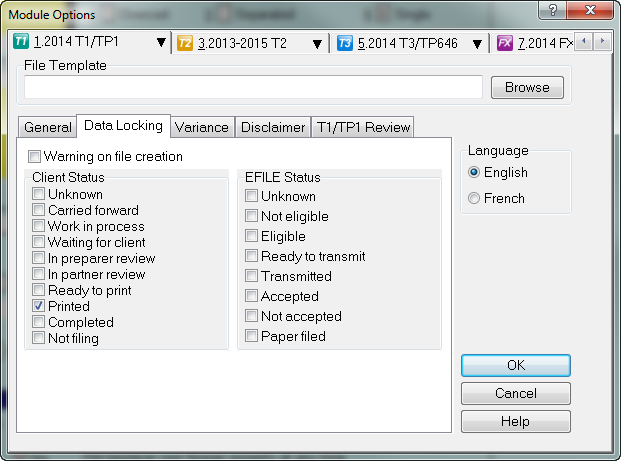 Use the Print and Data Locking feature to change status and lock a return after printing
Go to the Options menu and choose Form Selection.
From the right-hand side, choose a status under the Change status to drop-down menu.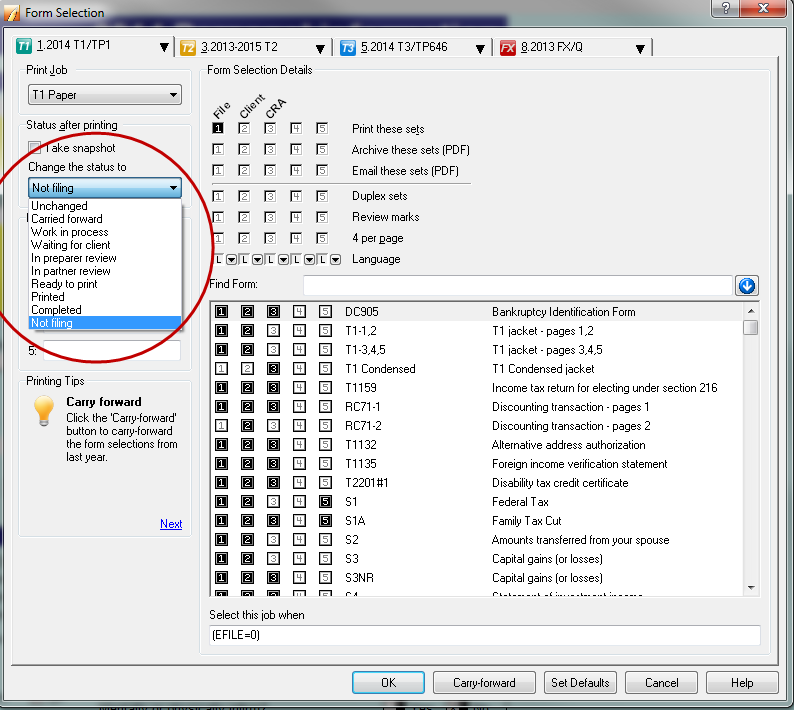 After the return is printed, the return will automatically lock.