To set up a monitor, click on a field, hold it until a square white box appears, and drag it to the data monitor at the bottom of the screen. This helps you watch the fields as you work on other forms in the software.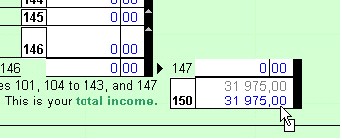 You can monitor up to 32,000 fields. To add another monitor to the four cells that are displayed, simply drop a field onto the + sign on the far right side of the data monitor, and the data monitor will add the field in another monitor cell.

To delete a monitor, right-click on the monitor cell and select delete.

If you double-click on a monitor cell, you'll jump directly to the field you are monitoring.