Since ProFile version 2020.5.5, users are unable to work in ProFile without first upgrading to .NET 4.8.
Installing Microsoft .NET 4.8
To assist with this required upgrade, the .NET version on your computer will automatically update to .NET 4.8 when you update ProFile or run a fresh install or repair of ProFile with the latest download version.
To repair ProFile or run a fresh install, download the latest installer here.
How to verify in Windows Control Panel
1. Go to the search bar in the Windows task bar and type Control Panel. Open the Control Panel application.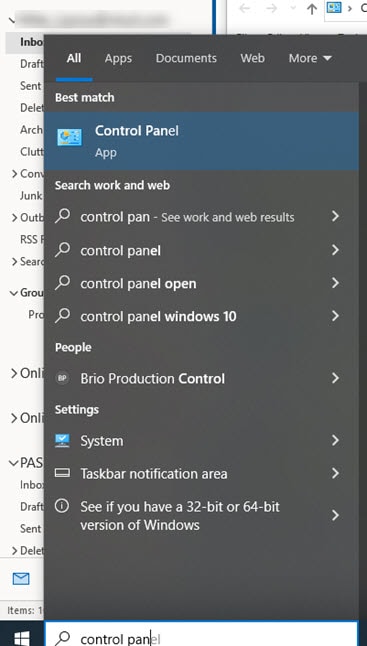 2. Open Programs and Features.
3. Select Turn Windows features on or off.
4. .NET Framework 4.8 should be present in the Windows Features window.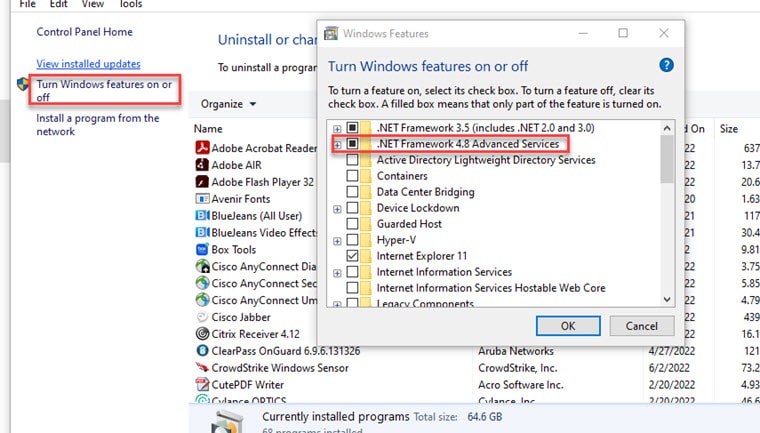 How to verify with Registry Editor
You can verify that you have the correct .NET Framework version by using the search feature in the Windows taskbar and typing in Regedit to find the Registry Editor application.
1. Open Registry Editor.
2. With the editor open, use the expanding arrows in the left panel to go to the path of HKEY_LOCAL_MACHINE>SOFTWARE>Microsoft>NET Framework Setup (not .NETFramework)>NDP>v4.
3. Click to highlight Client. The latest installed version of .NET Framework will be visible beside Version.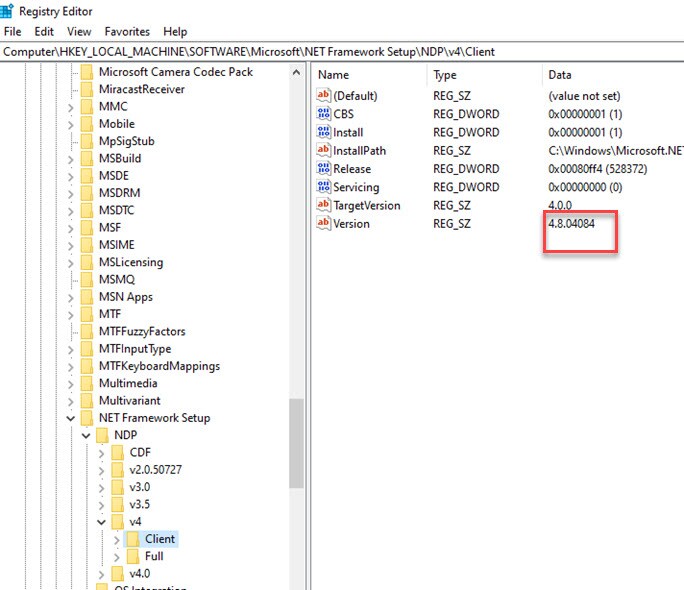 If you ever want or need to repair the .NET Framework, information can be found on the Microsoft website.