ProFile saves you time.
Be more productive with powerful time-saving
features and online connectivity.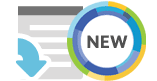 Import data.
ProFile's NEW Data Import pulls and auto-populates 2013 data to appropriate fields in a return – saving you time by reducing entries. Learn more about CRA Data Import or RQ Data Import.
Access returns anytime, anywhere.
Do more where it's convenient for you — FREE! ProFile Review lets you access, review, mark up and add memos to your clients' T1 and T1/TP1 returns.
Now available.

Automate the tedious stuff.
ProFile's pioneer T1 Adjustment instantly auto-populates for you, so when you get customer tax slips after filing a return, cut down on manual entry to save time and ensure accuracy.
ProFile is powerful and easy to use.
With simple but comprehensive tools, you can prepare
virtually any return with confidence.
As thorough as you are.
With ProFile's comprehensive form sets, you can handle virtually every tax scenario from all tax jurisdictions including Quebec.

Just install it and go.
Simple to install (one download for all modules) with access to different years & different types of modules from a single screen. Plus, easy to use and switch from most other software.

Details, details.
Keep track of all the details with Memos and Tapes, and flag items for easy follow-up with Review Marks.
ProFile is software you can trust.
Backed by the industry-leading experience of Intuit,
ProFile has you – and your clients – covered.
We've got your back.
ProFile has an extensive built-in auditor with real-time auditing that instantly flags errors and omissions for you. With more than 2800 diagnostics, ProFile double-checks everything as you work.

Accurate. We guarantee it.
ProFile is the only professional tax software with a 100% T1 Accuracy Guarantee1 – so you can feel confident that your client's taxes are done right each and every time.

Support when you need it. FREE.
ProFile gives you year-round support (phone & email) from knowledgeable and dedicated Canadian technical support experts. Open six days a week during peak season, we're ready and waiting.
Find the ProFile that's right for you.
ProFile is available in a range of products that suit virtually every need.
ProFile Basic
Ideal for individual tax preparers

ProFile Basic is fast, accurate software that covers the basics. It's packed with time-saving features (like auto-T1 Adjustment and Active Auditor) and comes with FREE year-round support.
ProFile Basic products (includes 1 license):
T1 Tax Software (personal)
T2 Tax Software (corporate)
T3 Tax Software (trusts)
T4, T5 & Other Forms Software (FX –
Forms Expert)
OnePay (for single returns)
ProFile Premier
Ideal for firms or those who want more functionality

ProFile Premier includes everything in ProFile Basic, plus extras like document linking and batch processing. Plus, ProFile Premier comes with FREE, front-of-the-line support.
ProFile Premier products (includes 8 licenses):
T1 Tax Software (personal)
T2 Tax Software (corporate)
T3 Tax Software (trusts)
T4, T5 & Other Forms Software (FX –
Forms Expert)
OnePay (for single returns)
See All Products
Important Offer Details, Disclaimers/Footnotes
1. We will pay the interest charged (to the maximum cost of ProFile T1 or ProFile T1/TP1) due to a discrepancy between your client's filed tax return and CRA's assessed amount, provided that the difference was solely a result of the calculation error in the software and not a result of inaccurate data entry or your failure to update ProFile after Intuit announces updates or corrections to ProFile in time for you to file an amended return. Full details appear in the most recent ProFile T1/TP1 software license.