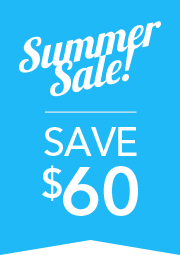 ProFile's Summer Sale
Save $60
Act before the sun sets on the best deal of the year.
Buy now
ProFile tax modules cover virtually every tax scenario
All the forms you need. No hassle opening modules separately: everything is accessible through ProFile.
ProFile is Canada's #1 best selling tax software†
ProFile is powerful, reliable and secure
Get your work done fast and efficiently with the help of these great features:

Corporate linking
Save time by sharing tax information between related corporations, and easily transfer RACDetail information between T2 returns.
Learn more

T1 Accuracy guarantee
ProFile has an extensive built-in auditor with real-time auditing that instantly flags errors and omissions for you. With more than 2,800 diagnostics, ProFile T1 double-checks everything as you work.

CRA ReFILE
ProFile is now certified by the CRA for ReFILE. This CRA service lets you submit adjustment requests for a 2015 or 2016 return originally filed through ProFile. It's fast, simple and free.

Forms for all of Canada
With ProFile's comprehensive form sets, you can handle virtually every tax scenario from all tax jurisdictions including Québec.

I love how intuitive the software is. That it is easy to navigate. I love the auditor, that's one of my favourite features. Mostly, though, that it is an Intuit product. Intuit is more than just a software company: it's a community.
Emily Tarney
Bookkeeper

I've always been a fan of Intuit products, and the integration with QuickBooks suites. I've used ProFile for quite some time and it's simple to use.
Timothy S. Reynolds
CPA CGA